1955
The founder, John Costello, together with his son Michael, pioneered the export of Australian rough opal to Hong Kong and loose polished Opal to Japan trading as The Opal Centre.
In the 1960s, one of the first Opal retail showrooms was established in the Sydney CBD office.
John S Costello
In 1968, sadly John died while residing in Japan.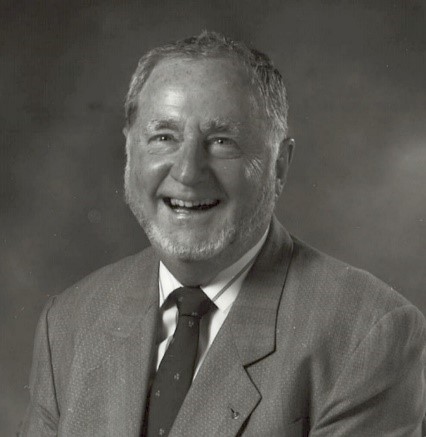 Michael J Costello
During the 1970s, Michael created other showrooms in Sydney in addition to shops in Cairns and Alice Springs.
1972
During Michael's first visit to Perth in 1972, he was taken aback by the natural beauty of the city and immediately decided to establish a retail outlet in the Perth CBD.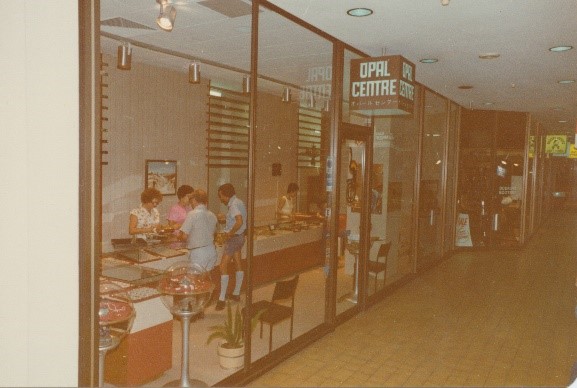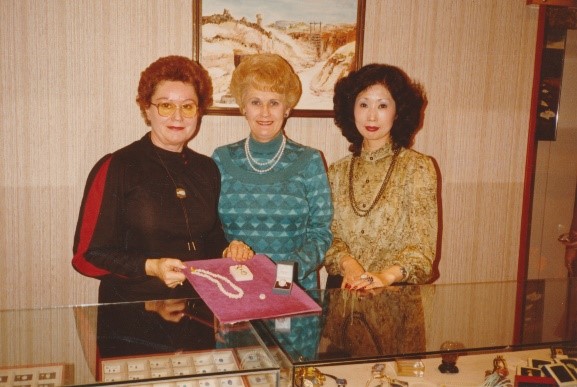 1986
Michael's son, Braham, with his wife Kellie, relocated from Sydney to expand the Perth operation.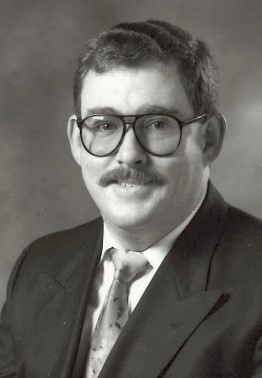 A new modern showroom was created, including a replica Opal mine, in addition to souvenirs.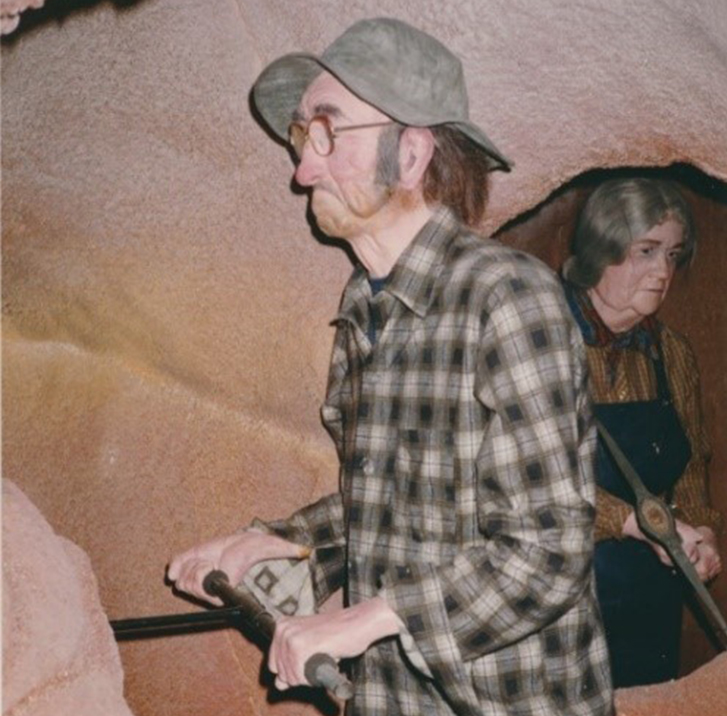 1990
The trading name was changed from The Opal Centre to Costello's Jewellery and the St Martins Arcade shop was relocated into London Court. The product range was expanded to include South Sea Pearls and Argyle Diamonds.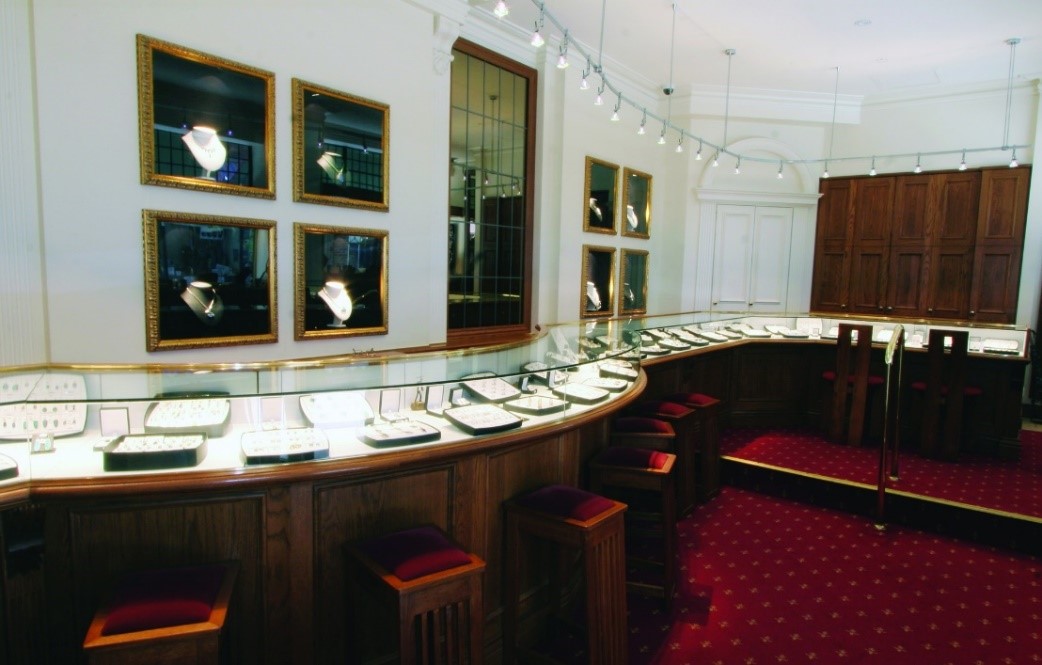 2020
Due to the Covid pandemic, Costello's is currently trading in City Carillion Arcade, until 20 October 2021
when the retail side of the business will go into hibernation until all the travel bans lift. However,
Costello's will continue to operate online.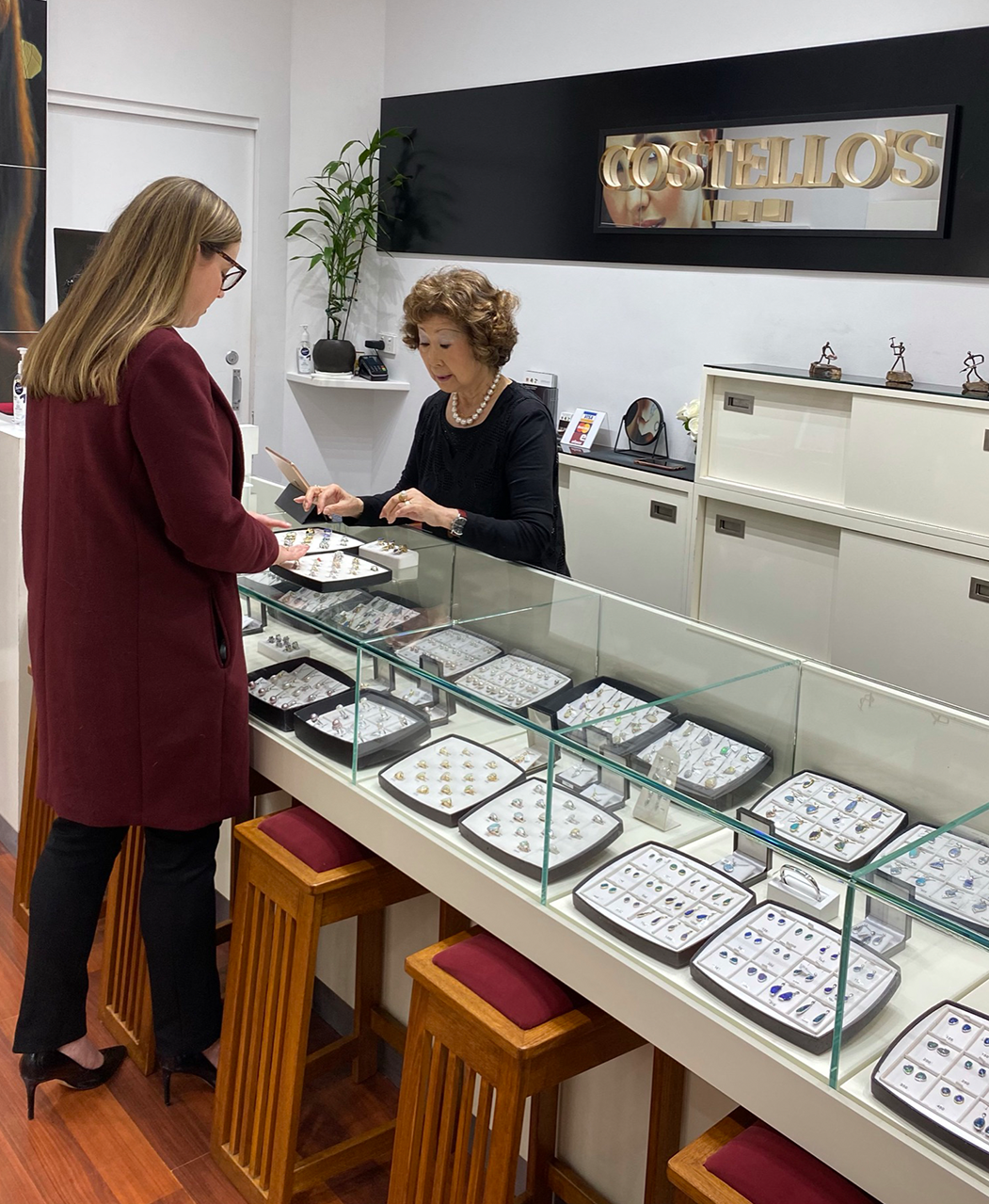 Carillon City Arcade
Shop H29
Hay Street Level
207 Murray Street
Perth WA 6000