Frequently Asked Questions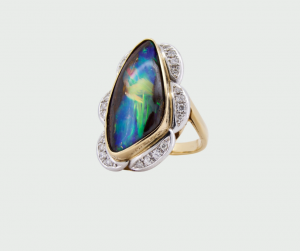 Opals are set apart from other gemstones because of their characteristic appearance and vibrant colours. Learn more…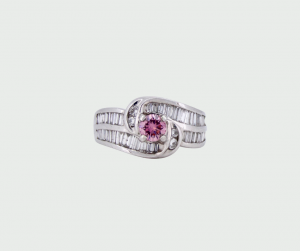 Diamonds are the hardest, the most imperishable, and the most brilliant of all precious stones. Learn more…
Why buy from Costello's?
Costello's enjoys a wonderful reputation with a high repeat clientele, and its policy is to create and maintain customers rather than simply making a sale.
For in-store customers, Costello's staff are eager to assist all of their customers with the purchase of a piece of jewellery but only after they have received a full education on the product. No pressure is placed on the customer to make a purchase and instead, the customer is encouraged to take their time in making a selection.
What guarantee do I get with my on-line purchase?
Costello's sales policy is that if a client is not happy with the quality of the goods supplied, they can return the goods within 7 days for a full refund.
All goods sold by Costello's come with a warranty against faulty workmanship only.
Our warranty does not cover any damage or misuse by the customer.
What does "sale or return" mean?
All goods sold online by Costello's are on a sale or return basis. If the client is unhappy with their purchase, they can return the goods within 7 days for a full refund.
For purchases made in-store, the customer can exchange the product but cannot get a refund.
Can I return my online order?
Costello's return policy allows you to return your purchase within 7 days after delivery for a full refund.
Please advise us by e-mail prior to returning the goods so we can expect to receive them and, upon receipt, full credit will be made.
Goods must be returned in the original condition.
Do you keep a copy of my purchase?
For all goods sold over AUD$500-00, all details of your purchase, including a photo, are kept for a period of five years.
What is the shipping cost?
All online purchases include free shipping and insurance.
How are the goods shipped?
Costello's uses Australia Post. A signature is required at the delivery address, which confirms receipt of the goods and provides proof of delivery for Costello's.
Can my shipment be tracked?
Yes, Costello's will email the customers the website address and tracking number so both parties can track the shipment.
Who is responsible for the insurance of the goods during delivery?
Costello's will insure your goods and is fully responsible until the goods are safely delivered to you.
Overseas Taxes and Duty
As a result of the Free Trade Agreement between the USA and Australia, there are no taxes or duty for goods including jewellery imported and delivered to the USA from Australia.
Deliveries to other countries may incur local taxes or duty and Costello's recommend you contact your local authorities.
How do I return my online purchase?
The customer is responsible for the return shipment costs.
Goods must be returned with a tracking number and the customer must provide these details to Costello's.
We must receive your return purchase in its original condition otherwise the refund cannot be processed.